"YOU ARE TRULY TALENTED AT WHAT YOU DO"
Finally we got to watch the video and re-live all the magic!! WE ABSOLUTELY LOVE IT and will be watching it a million times. You guys are truly talented at what you do and thank you for capturing all the special moments sooooo beautifully. We really enjoyed the time with you guys and thank you for making us feel so comfortably ourselves on camera. Big thank you once again for everything.
"THIS IS THE MOST AMAZING THING WE HAVE EVER SEEN"
OHHH MY GODDD! This is the most amazing thing we have ever seen and we could not be more thankful for your hard work and amazing talent! We are too emotional to form coherent sentences right now and we are going to watch the film 1000 more times. We couldn't be more impressed, thankful and overjoyed! I can't thank you enough for this absolute masterpiece, I can't tell you how full my heart is!!! You guys are AMAZING!!! And you were so fun to have around.
"WE ARE JUST SPEECHLESS ABOUT THIS MASTERPIECE"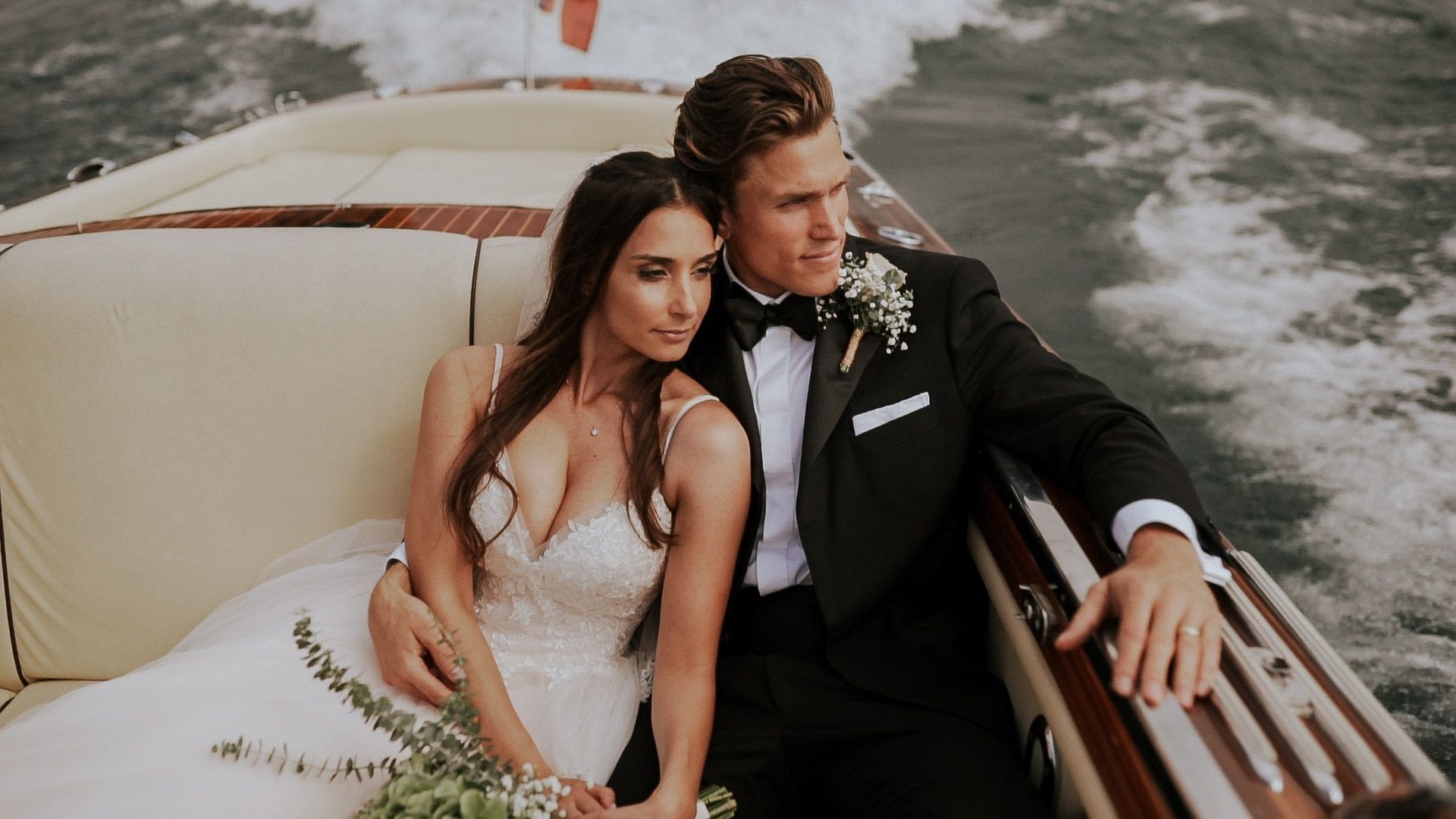 We are just speechless about this masterpiece. It felt like we were back on the wedding day living all the magic again. The movie is better than anything we had expected (and we already expected something great as we looove all your movies). We wished you were here so we could hug you! Your movies show nice stories but are also fully loaded with emotions. You really touched our hearts... What a talent! You are the best and were the best thing that could happen to us in our big day.
"THIS IS BEYOND ANYTHING WE COULD HAVE EVER DREAMED OF"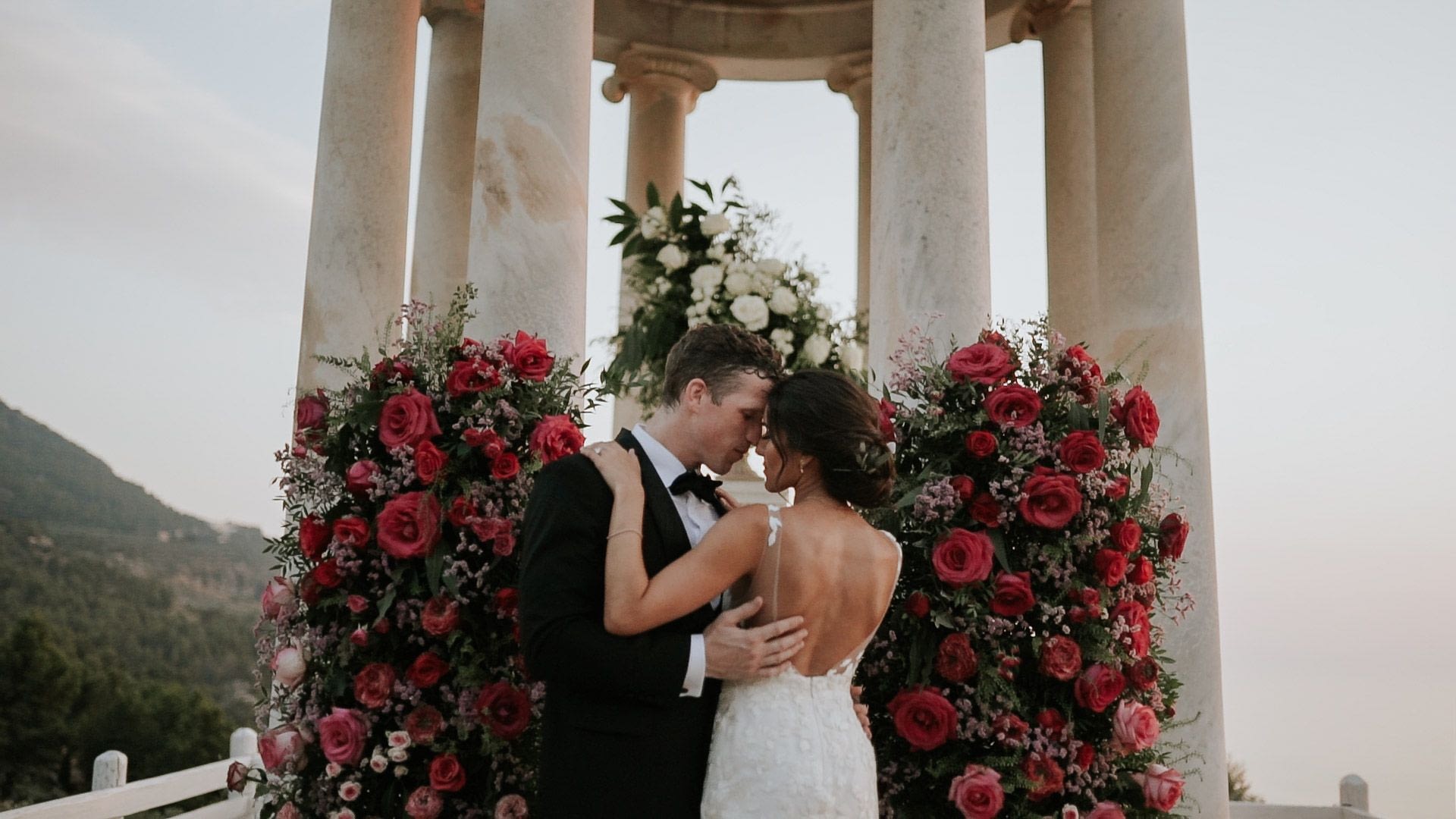 WOW, we are speechless! This is beyond anything we could have EVER dreamed of. It totally brought us back to our wedding week, that went by way too quickly, but now is documented forever. We can't stop watching it over and over. It fills our hearts with so much joy. It has so many special moments and the music is a perfect fit. It's all SOOOO good! You are both incredibly talented, we feel so lucky we had you there to film the wedding! We cannot thank you both enough. Much love.
"WOW WOW WOW!! WE'RE TOTALLY BLOWN AWAY!"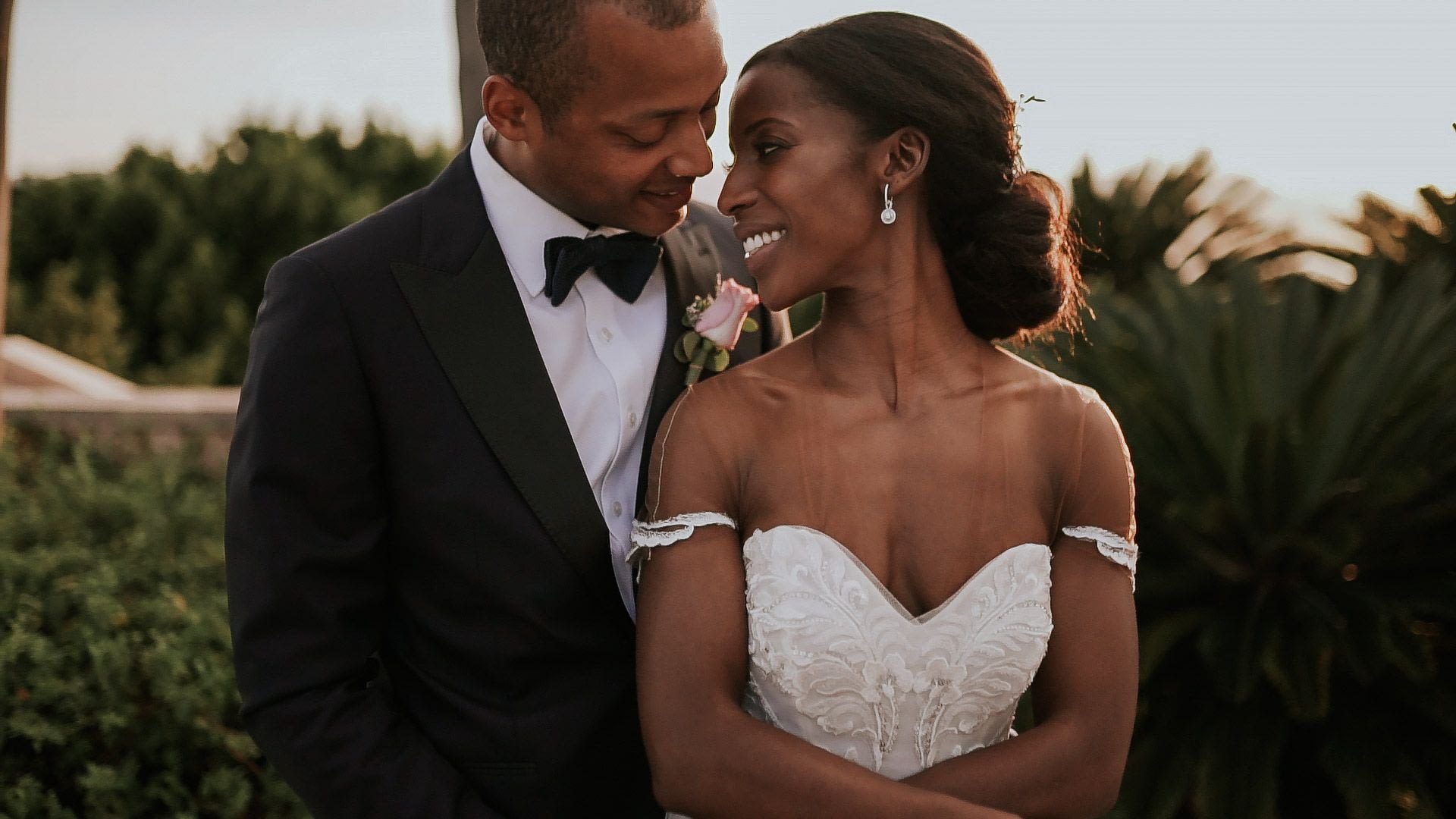 Wow wow wow!! We're totally blown away! Thank you for capturing our happiest day so beautifully! We will treasure these videos FOREVER. You've captured the joy love and energy of the day, it makes me want to go back and do it all over again!! We can't wait to share this with our family. Thank you again!!!!
"THE FILMS ARE MORE BEAUTIFUL THAN WE EVER IMAGINED!"
We absolutely ADORE our wedding film – it is beautiful beyond words! We have had so many people approach us (even people we don't know!) and tell us how fabulous it is so THANK YOU for your amazing work. It's more beautiful than we could ever have imagined!
"CAN'T GET OVER HOW BEAUTIFUL THE VIDEO IS"
Thank you SO much for this! We just watched it together and can't get over how beautiful it was. Just wow... You guys did such an amazing job capturing everything and we can really tell you put a lot of thought and time into every detail. It was so nice to relive our wedding day through your video. We can't thank you enough! Love.
"THIS VIDEO IS ABSOLUTELY EPIC!"
Awwwww you guys have smashed it, This video is absolutely EPIC! We can't even describe how much I love it. Thank you so much for capturing it so perfectly It brings back so many wonderful memories; it just is such a great reminder of how special our relationship is!!! It just made me love my husband even more! It is also such a reminder of how all of you made this moment that much more special : )Thank you so much!
"COULD NOT HAVE IMAGINED A BETTER WEDDING FILM!"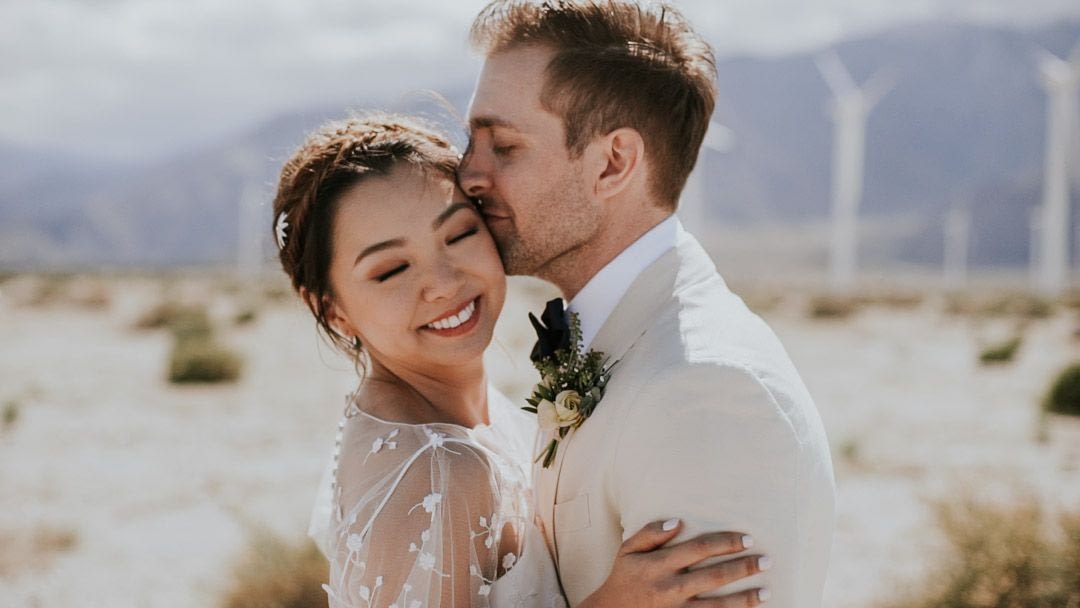 Thank you SO much!!! We just relived that wonderful day again with this beautiful video. Could not have imagined a better wedding film. Can't wait to share with everyone!!! Thanks so much again for being a part of our special day and hope you have a great wedding season!
"YOU ARE MAGICIANS, EVERYTHING IS PERFECT!"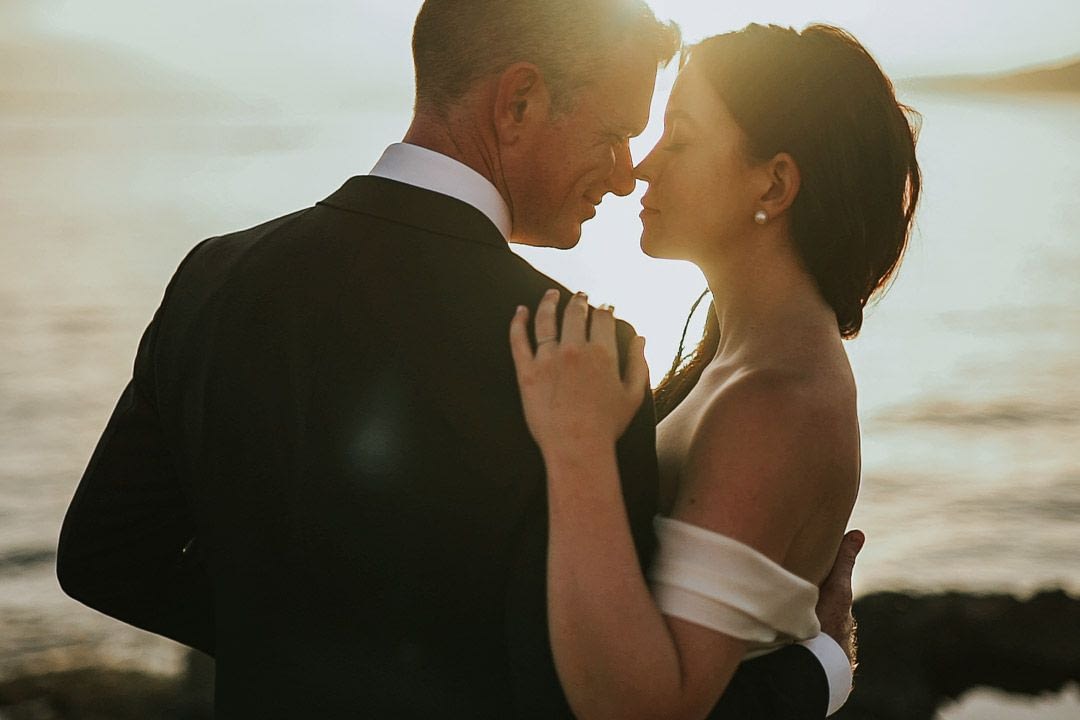 Hello you brilliant, stunning duo! We are having trouble putting into words just how incredibly thrilled we are with the beautiful wedding film! We have watched it over and over and cried! You are magicians! EVERYTHING IS PERFECT and we love it sooo much. It has already happened several months since our wedding and it's hard to believe it even happened. But, now, we can watch your film and be assured that it really did. Thanks for everything you do. Love.
"WE KNEW THAT WE HAD CHOSEN THE BEST PEOPLE"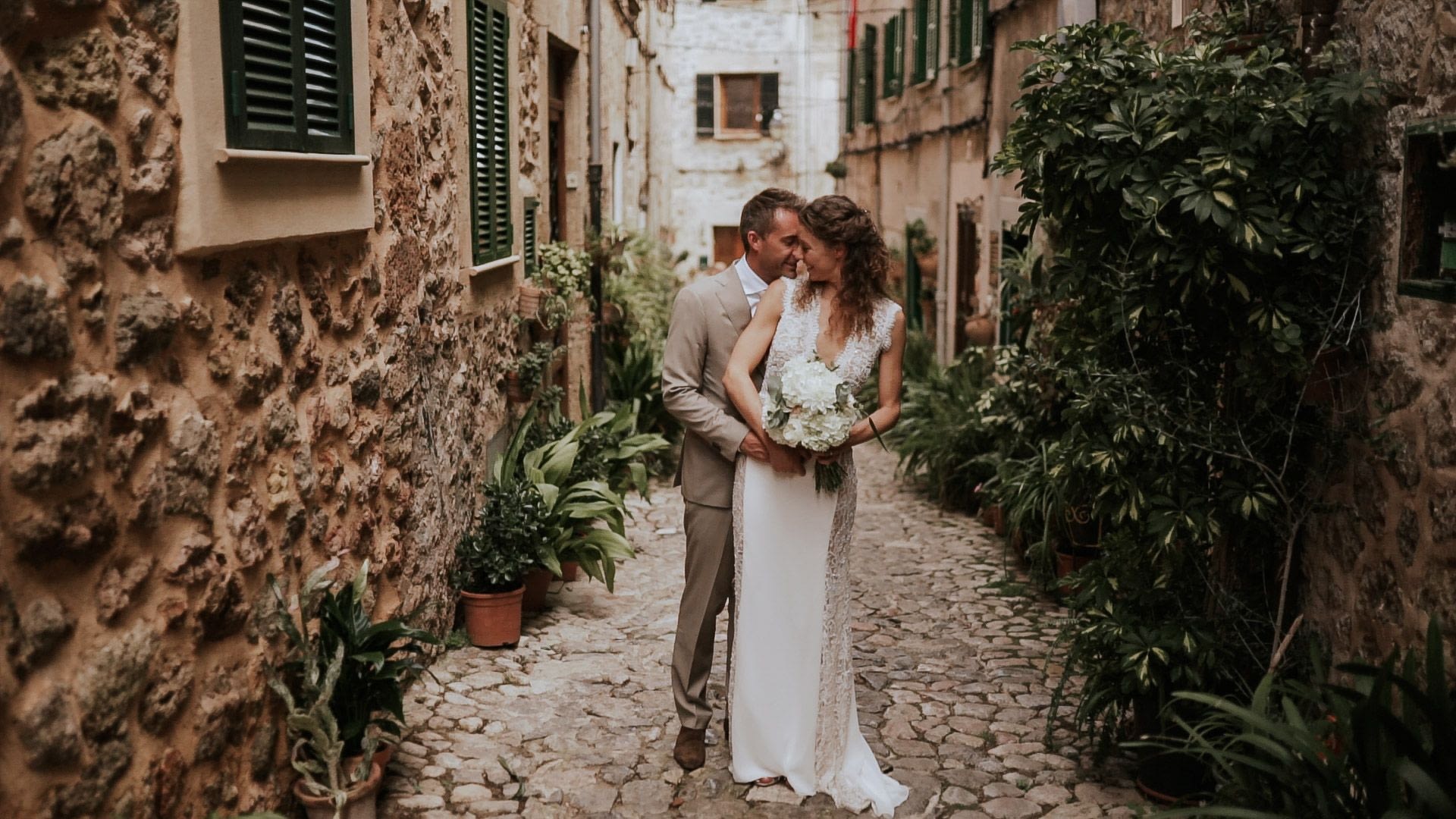 We watched all the videos and they are incredible! You managed to capture the day so perfectly and we could not be happier. From the music to all the shots, we love it! Thank you guys so much for all the effort and hard work, we knew from the beginning that we had chosen the best people!
"WE NEVER COULD HAVE IMAGINED SOMETHING QUITE SO SPECIAL"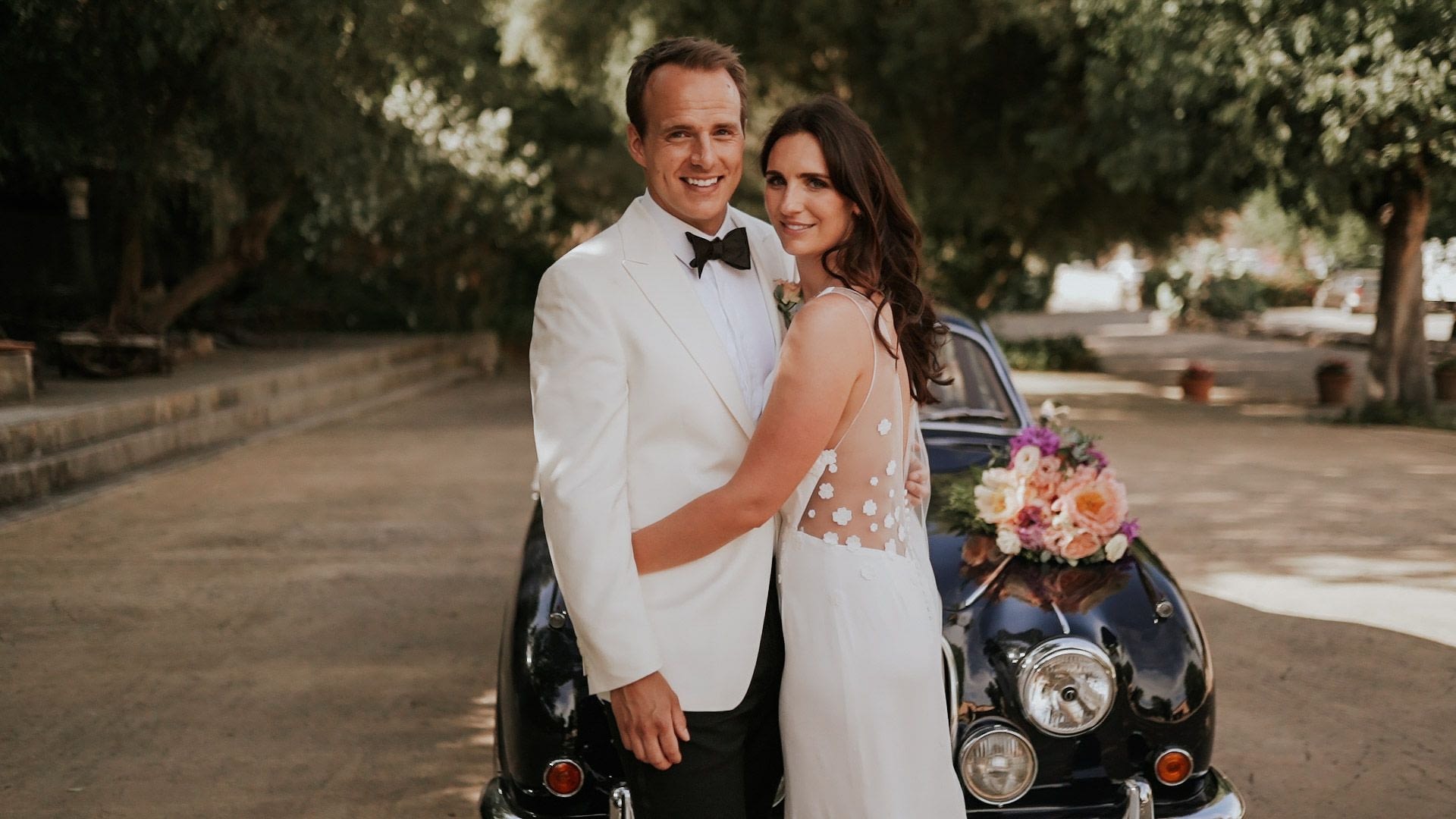 Thank you so so much for our beautiful wedding videos, we absolutely love them. We knew you guys would do a great job but we never could have imagined something quite so special. Everyone we've shown the film to has said that it takes them right back to the exact day and that´s really something quite amazing and we are so grateful to you for capturing such special, happy moments for us. We've watched the film multiple times every day since you sent them over. You've made us so happy.
"I'LL JUST KEEP WATCHING THESE VIDEOS ON REPEAT"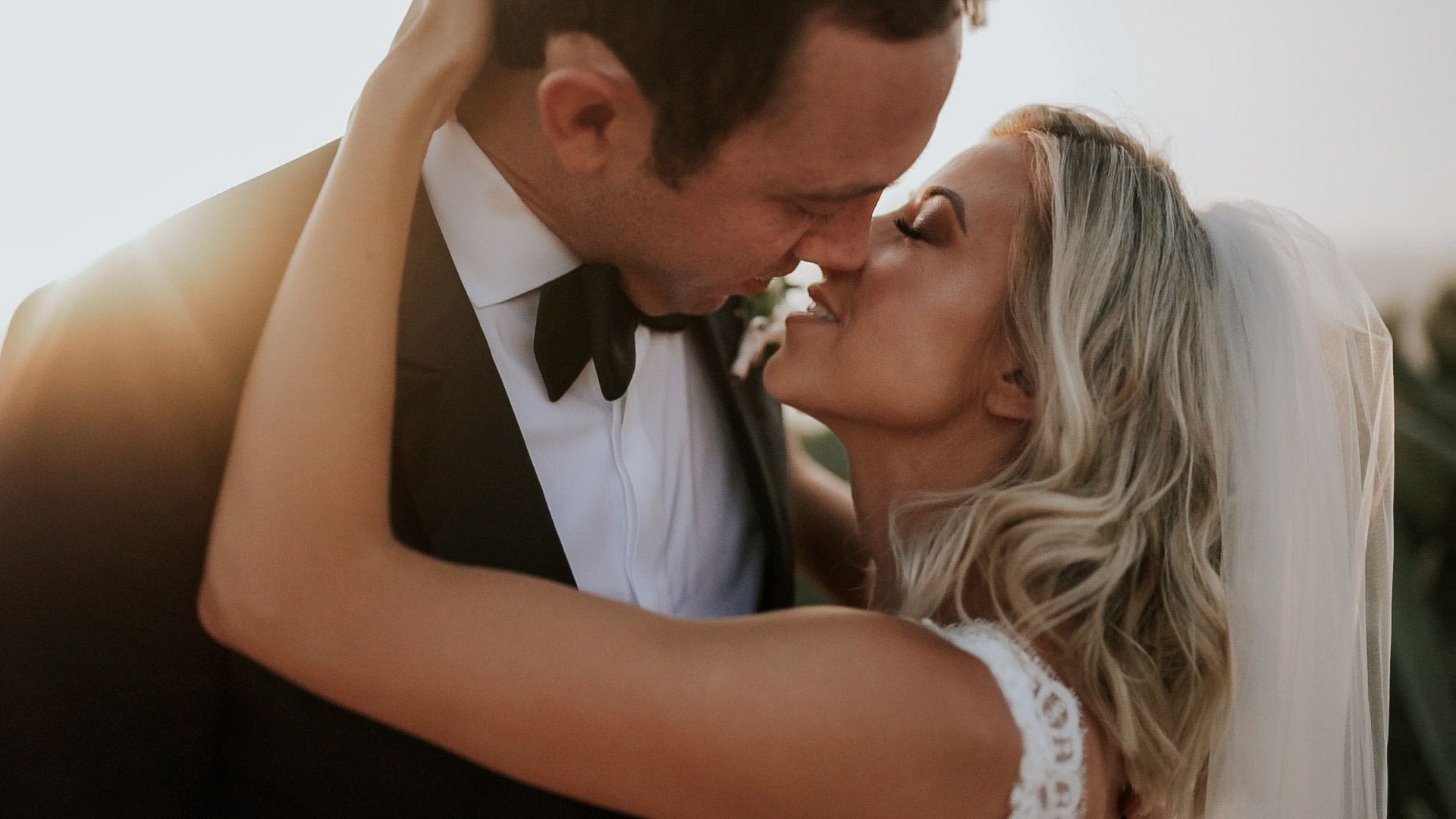 We LOVE the videos! Thank you for capturing these moments for us and being so great to work with. I wish we could do it all over again... but in the meantime, I'll just keep watching these videos on repeat :) Thank you, thank you, thank you!
"YOU HAVE BEEN THE BEST TEAM WE COULD EVER WISH FOR"
Gosh, we cannot express how happy and moved we have been watching the wedding video. Thank you so much for making our wedding alive (again). You have been the best team we could ever wish for and definitely raised the benchmark for all our unmarried friends.
"THE WEDDING FILM IS TRULY A MASTERPIECE"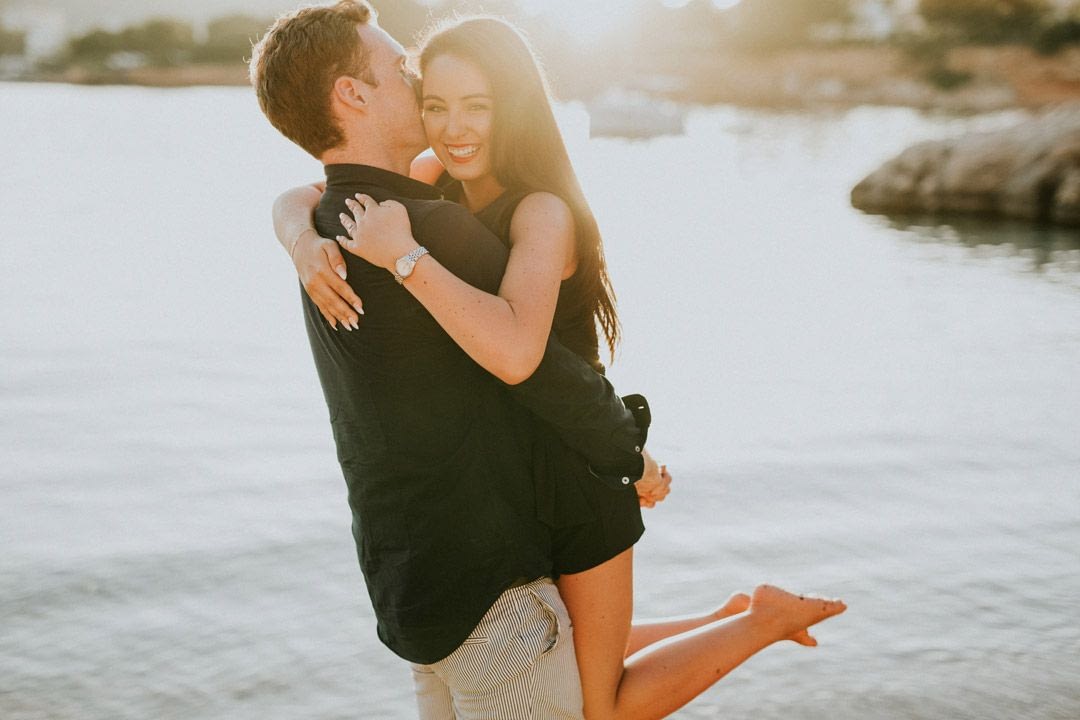 We are totally blown away. Our weddings videos are better than we could have ever imagined and we couldn't love it more. It´s just perfect! Thank you from the bottom of our hearts for capturing our day in such a special way! We´ve watched your videos for 18 months and loved every single one and our wedding video is everything we expected and so much more!! I am emotional even just thinking about it. It truly is a masterpiece and I feel so lucky to now be in the Made in video hall of fame!
"YOU CAPTURED THE MOOD AND ATMOSPHERE SO BRILLIANTLY"
Thank you both SO much for the video, we absolutely love it and can't stop smiling every time we watch it. You captured the mood and atmosphere so brilliantly, and it's the perfect way to reflect on our special day.
"YOU ARE TRULY GREAT ARTISTS"
Thank you so much for the absolutely amazing video! We keep on watching it over and over again:) It's so beautiful and brings back all the great moments and emotions of our day in such a beautiful way. We received so much wonderful feedback from everybody. No one could have captured these moments better than you! It' s just perfect and gives such a good impression of our day. You are truly great artists (we knew this already but still you managed to exceed our expectations). You´re the best!
"OH MYYYYYYY GOOOOOOD, THE FILM IS ABSOLUTELY BEAUTIFUL!!!"
Oh myyyyyyy gooooood, the film is absolutely beautiful. We are so touched and you couldn't have captured this day any better in these few minutes. We are absolutely blown away. Thank you so so much!! Thank you so so very much! We are eternally grateful!
"MY GOODNESS, WHAT A WONDERFUL VIDEO"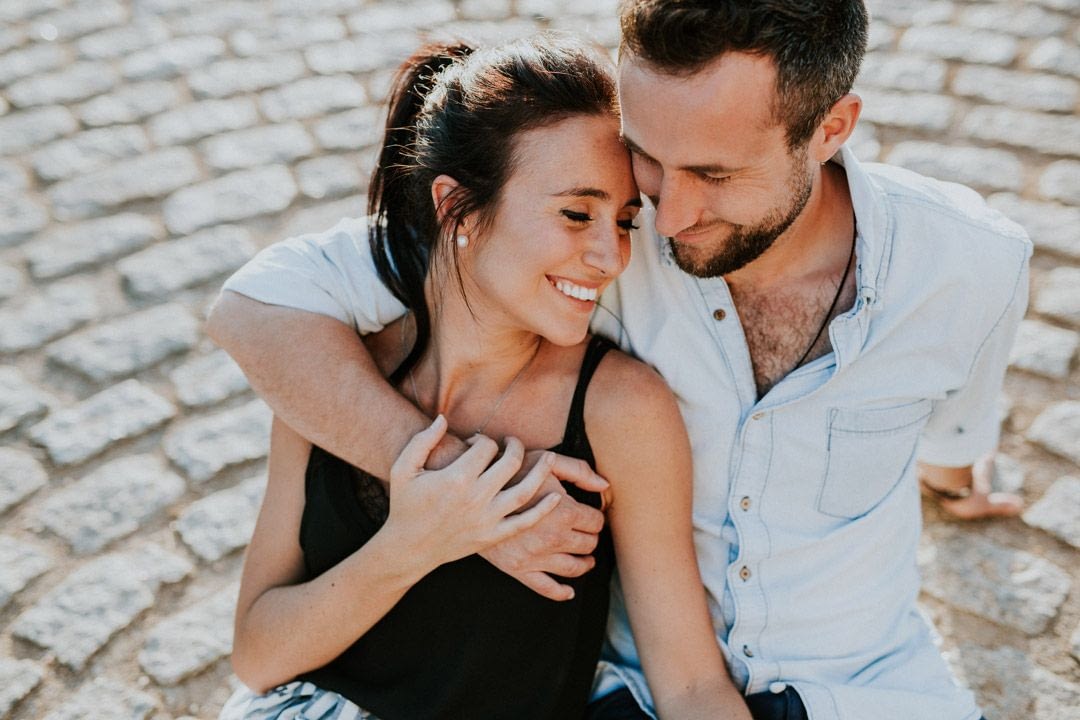 My goodness, what a wonderful video, we love it! You have totally made our day! Thank you so much! We absolutely loved the video and were very moved by it. I watched it during lunch and my afternoon changed completely. I think even my students have noticed a strange joy in me today, haha. Thank you somuch for your great work, it is so beautiful! ❤ We are delighted with everything you have sent us from the first day! What a joy!
"YOUR LOVE SHOWN FOR YOUR PROFESSION IS UNMATCHED"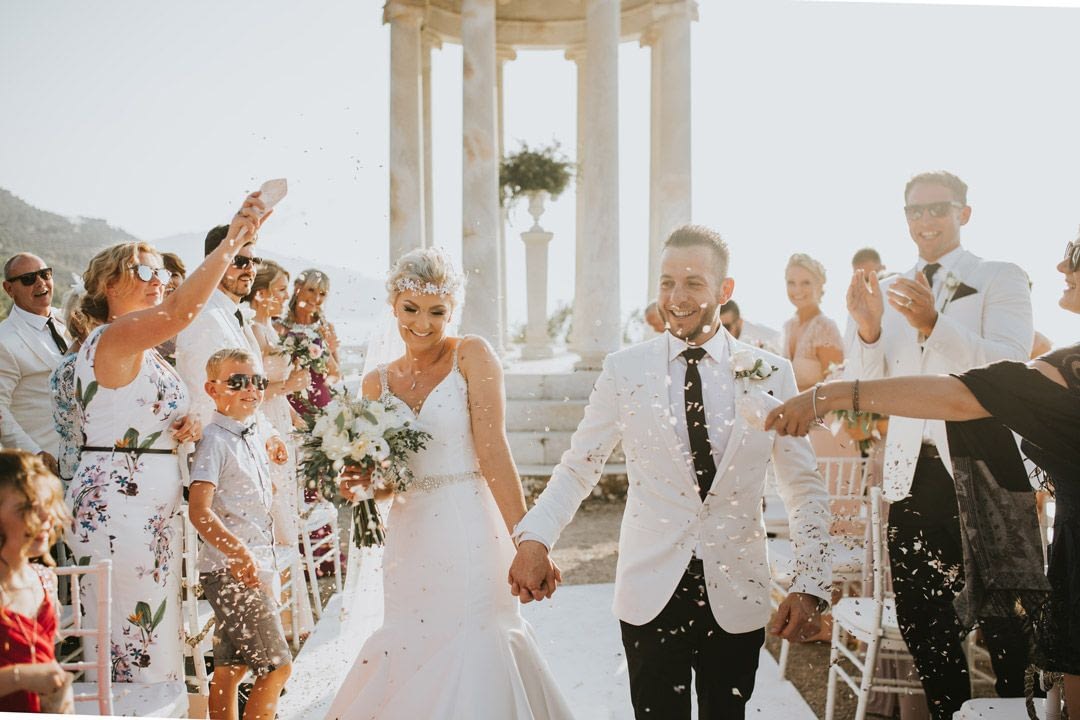 We can't even deal with this video! We're in bits! Emotional is not the word. The film is unbelievable, you guys! We are so happy. You have captured our day in a way we never imagined: settings, moods, timing, music, edits, cutting... Perfect! Being who you are, helped to make the day, allowing us to relax. You went the extra mile to capture everything possible. Your love and enthusiasm shown for your profession is unmatched. You are the very very best. Eternally thankful.
"THE WORK YOU DID IS PRICELESS"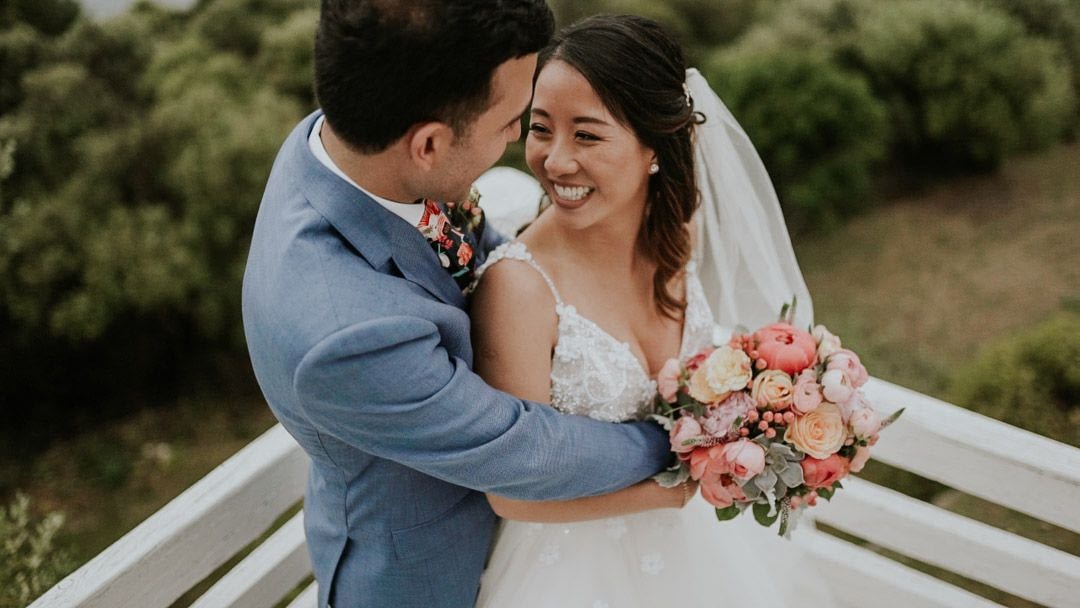 We are so grateful for your presence and artistry throughout our wedding day.The work behind all the countless hours of editing through the best shots to provide us a seamless video that we can cherish for the rest of our lives is priceless! We thank you for allowing us to re-live what feels like was a blink of an eye through your video. You two are beautiful souls and I'm so happy our paths crossed on that special day. Deepest gratitudes.
"THANK YOU SO MUCH FOR THESE BREATHTAKING VIDEOS!!!"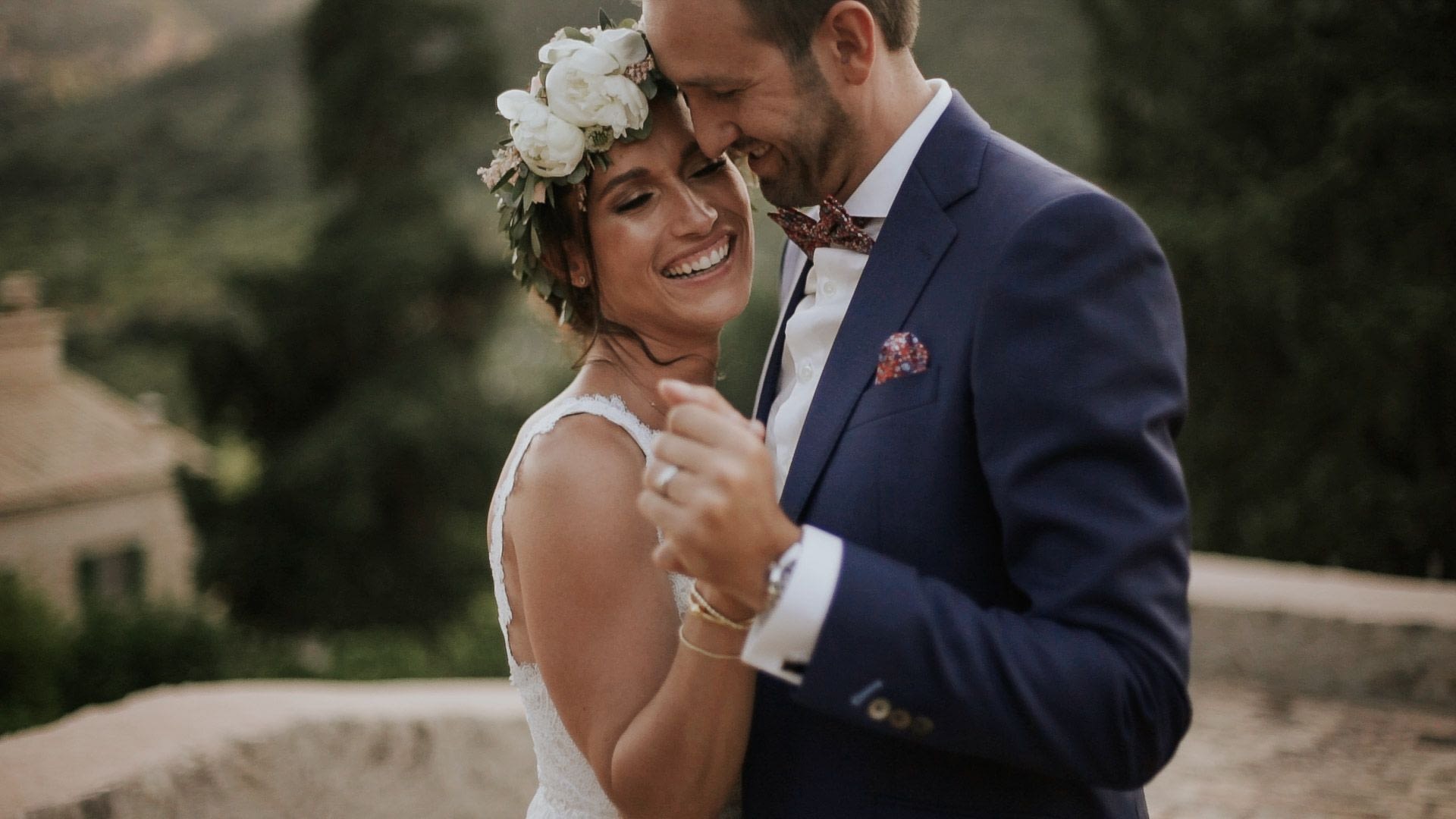 Thank you so so much for these breathtaking videos!!! We absolutely love them! It was such a pleasure to have you guys on our wedding day & thanks again for your awesome work! Kind regards
"THE FILM IS ABSOLUTELY TREMENDOUS"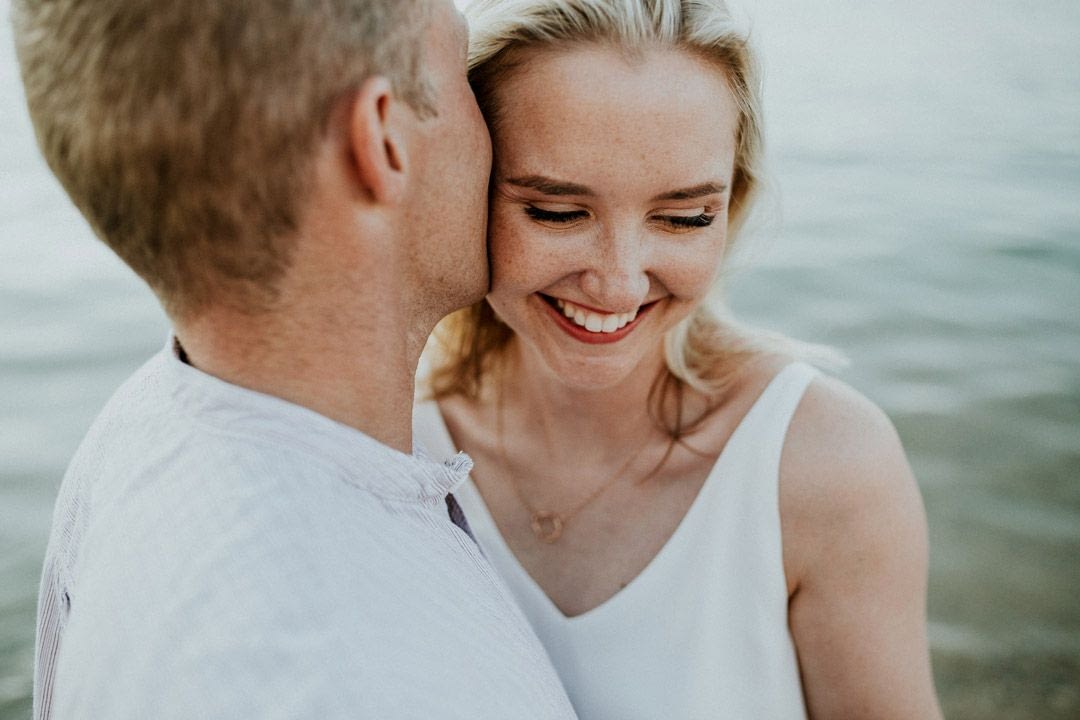 We have watched the wedding film and it is absolutely tremendous. We were in tears watching it while sat out in a beach bar during our honeymoon in Philippines. It is beautifully shot, extremely well edited and captures the vibe of the day so perfectly. So many glowing comments have come back from all of the guests as well. It truly is incredibly and such a lovely memento of our big day. We can't thank you enough.
"WE COULDN'T HAVE MADE A BETTER CHOICE!"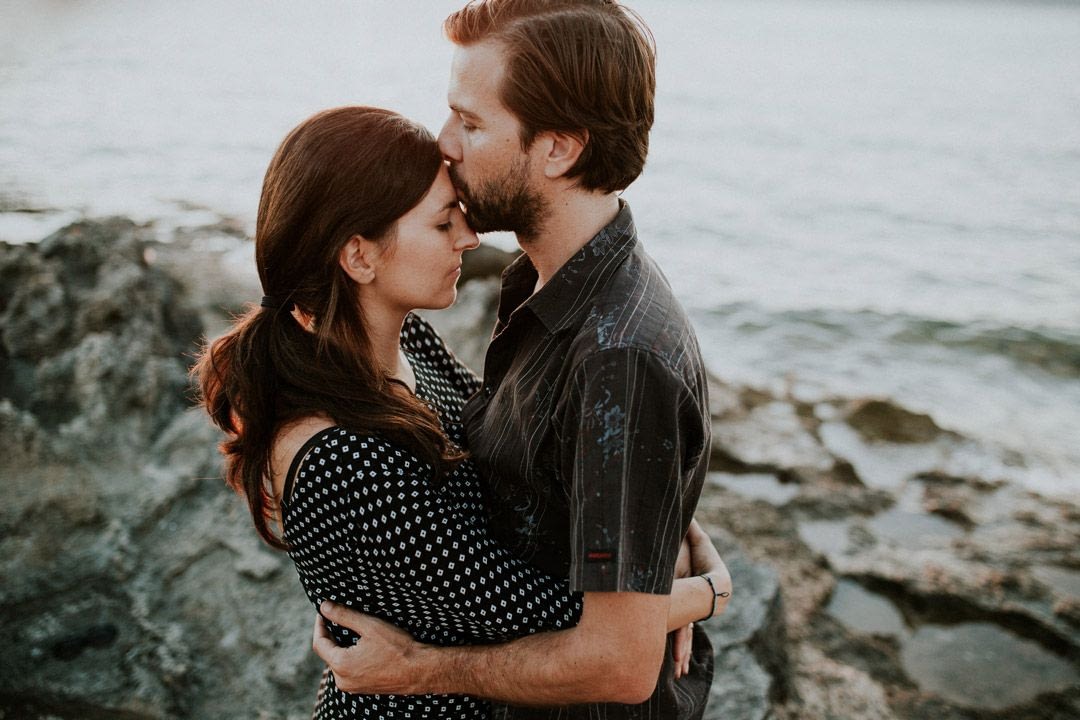 They were recommended by friends and we couldn't have made a better choice! Apart from being super professional, they are charming, flexible and make you feel very comfortable! And the best part is... their work! Lots of quality, attention to detail and they're great at capturing special moments ... In short: we are delighted and everyone is amazed by their images! We definitely recommend them and we would choose Made in video again! Thanks Esther and Jonas.
I've spent the whole day running around showing family the video!! We've just had an evening at home with our boys watching the full film and we honestly can't thank you enough - it's perfect!!! We've laughed, cried and re-lived the whole experience. Having you guys there with us was priceless. You're so very talented and you've captured the day perfectly - we can't thank you enough. You're true superstars. Thank you, thank you, THANK YOU!!
"WE WOULD CHOOSE YOU AGAIN A THOUSAND TIMES"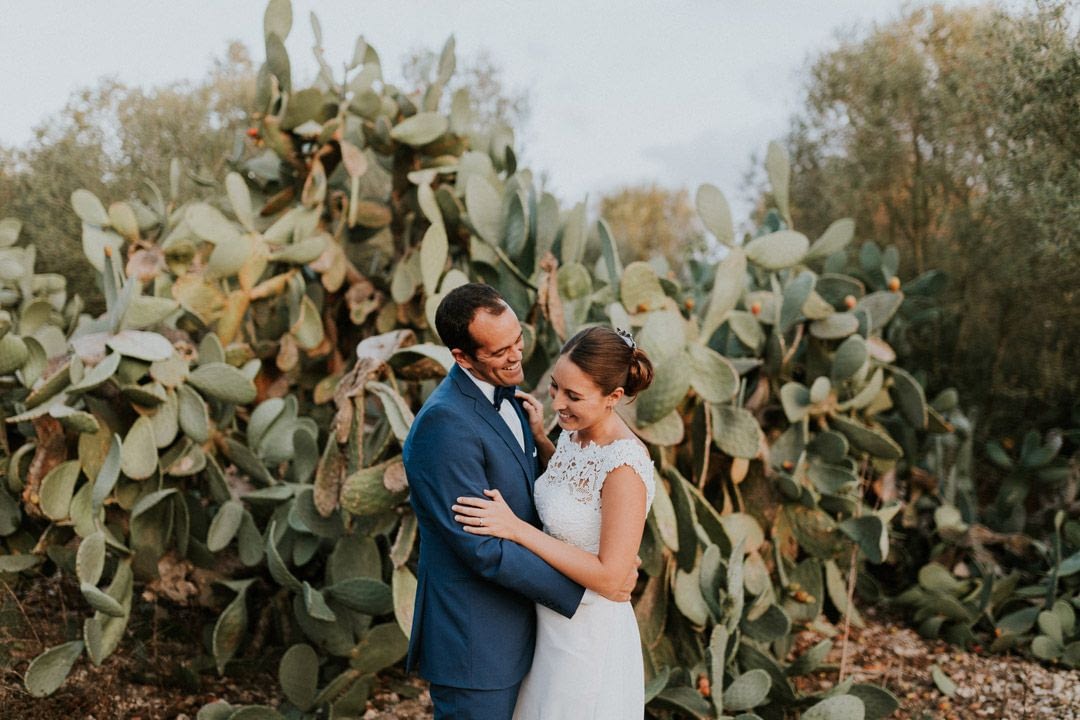 One of the best decisions of our wedding was to have you there capturing our big day. You are great professionals and beautiful people. You make everything very easy and comfortable and your great vibes are transmitted to the couple and therefore in your incredible work. Without a doubt, if we had to go back, we would choose you again a thousand times. Thank you so much for making us relive the magic of our day with your videos. A 10 out of 10 for you both!
"YOU ARE THE ABSOLUTE BEST: EVERYTHING IS INCREDIBLE!"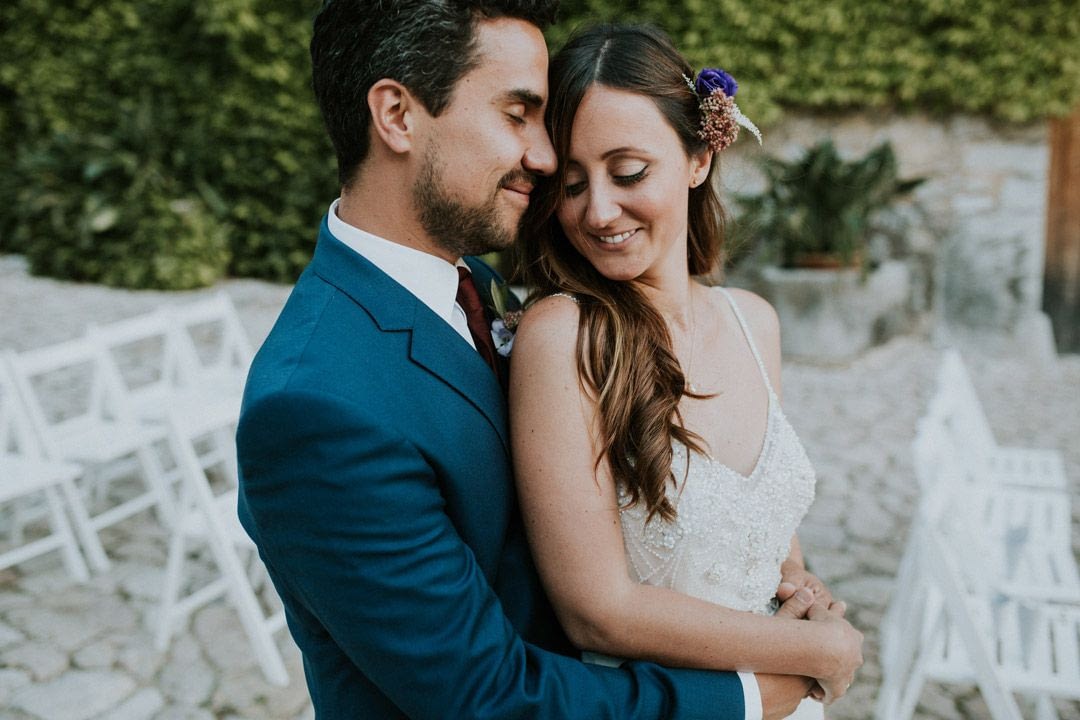 We absolutely love the video!!! It's amazing and so beautiful! Everything is wonderful, the music is magical, the moments you picked, the light, everything is incredible. We waited a bit until we watched because we knew we were going to cry a lot and we had to find the right moment, haha. We loved it, it has it all! You are the absolute best, seriously, we are super happy to have chosen you and we have already recommended you to several friends. We are so happy and grateful.
"YOU HAVE CREATED A FAIRYTALE"
You two are absolutely amazing!!! Speechless about your work… You have created a fairytale… If you want the best for your wedding, you should definatlely book them… Best wishes for you Esther & Jonas! It was a pleasure to get to know you… And thank you again!!! ❤
"IT'S UNBELIEVABLE BEAUTIFUL, YOU ARE SO INCREDIBLY TALENTED!"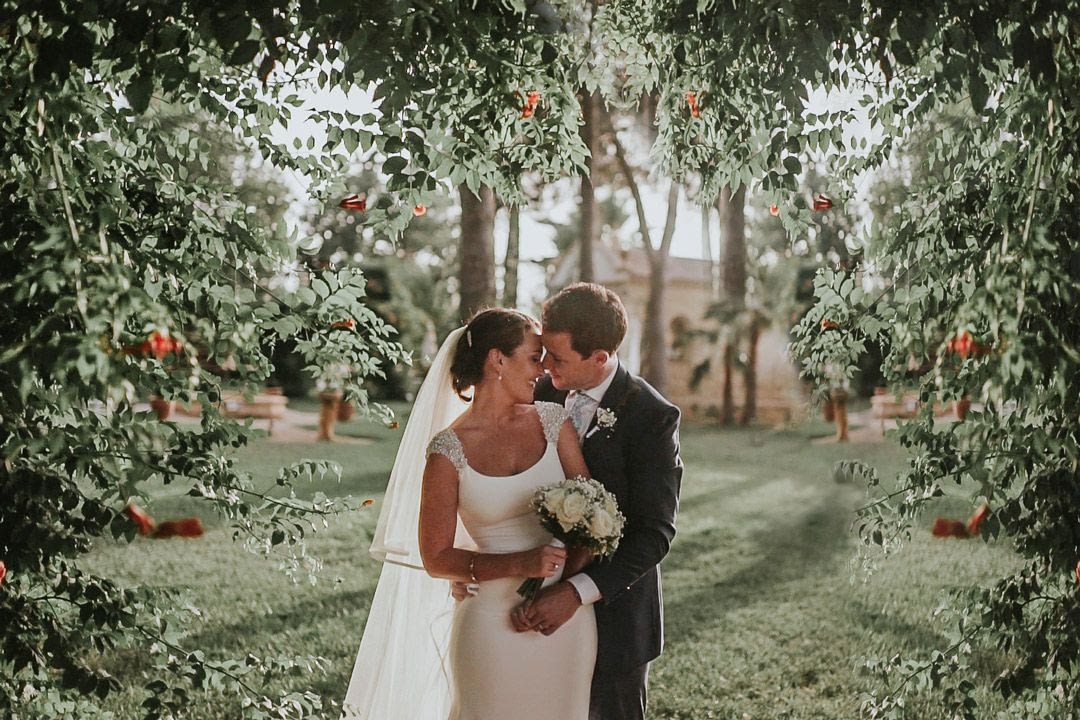 Oh, my goodness! What can we say other than we LOVE it! It is so unbelievably beautiful, emotional and sacred to us. We are so happy to see you have captured so many special moments. We absolutely love the videos. You really captured the essence of our special day. We have watched it so many times since!! You are both so incredibly talented! I really love the music choices as well. Thank you both so much!
"YOU'RE VERY TALENTED AND YOU WILL ENJOY A LOT OF SUCCESS"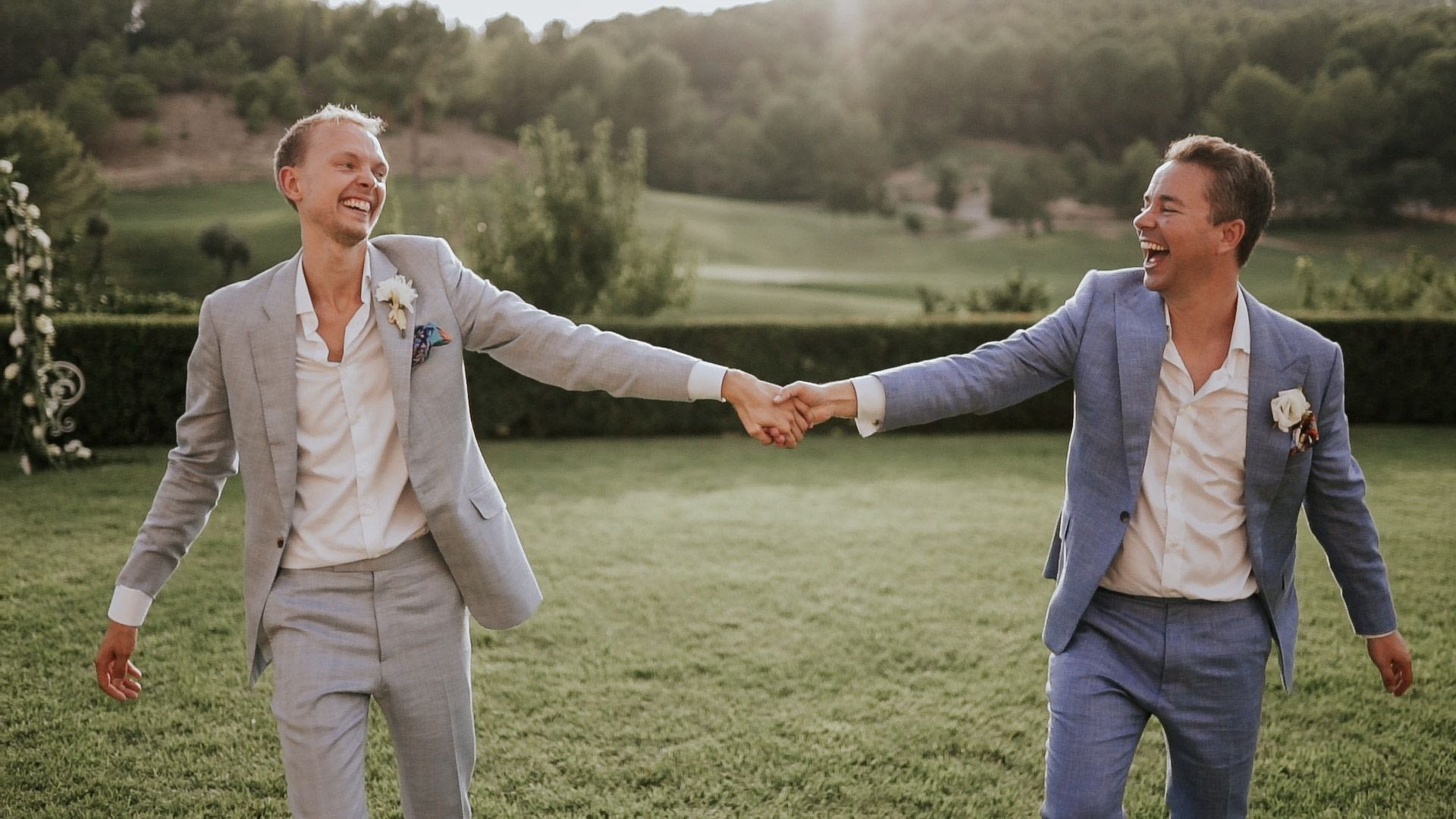 We absolutely love the videos, thank you so much for what has clearly been a lot of effort. Just watching them brings back all the memories, we are so delighted we hired you, very well worth it. We would be super happy to give a reference to anyone for your work - and we wish you both all the best for the future. You are very talented and I am sure will enjoy a lot of success.
"WOW, WE'RE TOTALLY OVERWHELMED! HOW BEAUTIFUL!"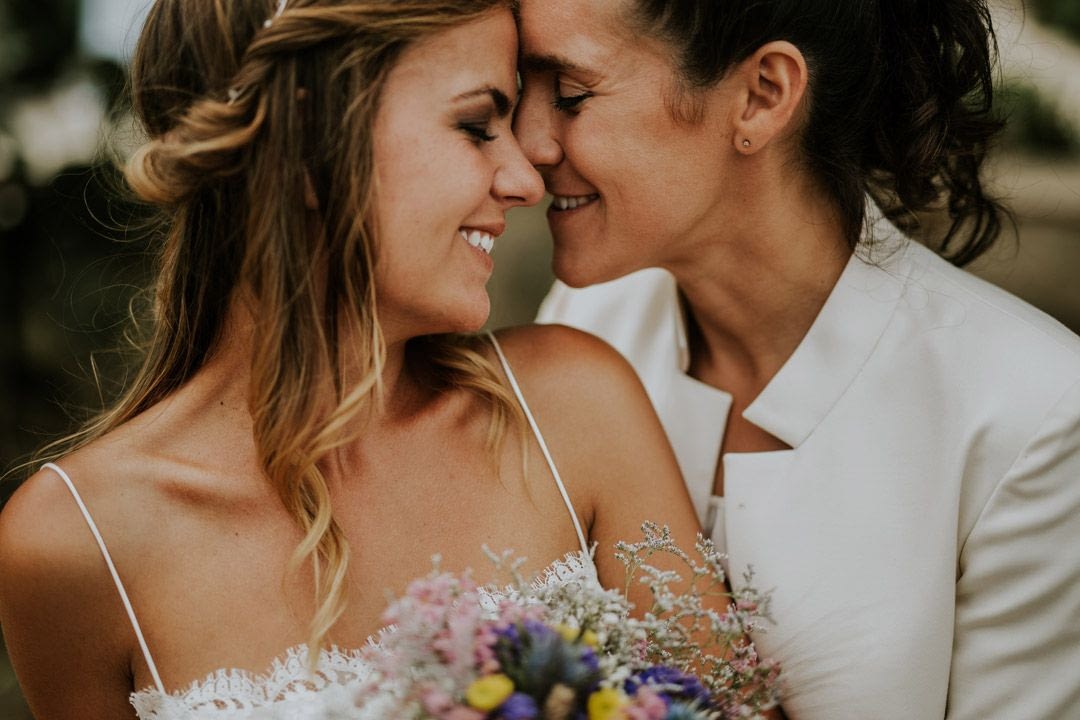 Such an amazing work! Wow, we're totally overwhelmed! How beautiful! Thank you so much! You guys are so good! My God, guys… We couldn't be any happier that you were part of this beautiful moment! If we were getting married again we would choose you again. Infinite thanks for your patience and for being so awesome!
"YOU HAVE DONE MAGIC AND WE WOULD CHOOSE YOU AGAIN"
Infinite thanks for capturing our day in such a beautiful and emotional video. It's the best memory we could ever have from our wedding. You´ve done magic, and now every time we want to remember and relive it we just have to press play. We would definitely choose you again!
"YOU HAVE AN INCREDIBLE TALENT, WE'RE THE HAPPIEST COUPLE"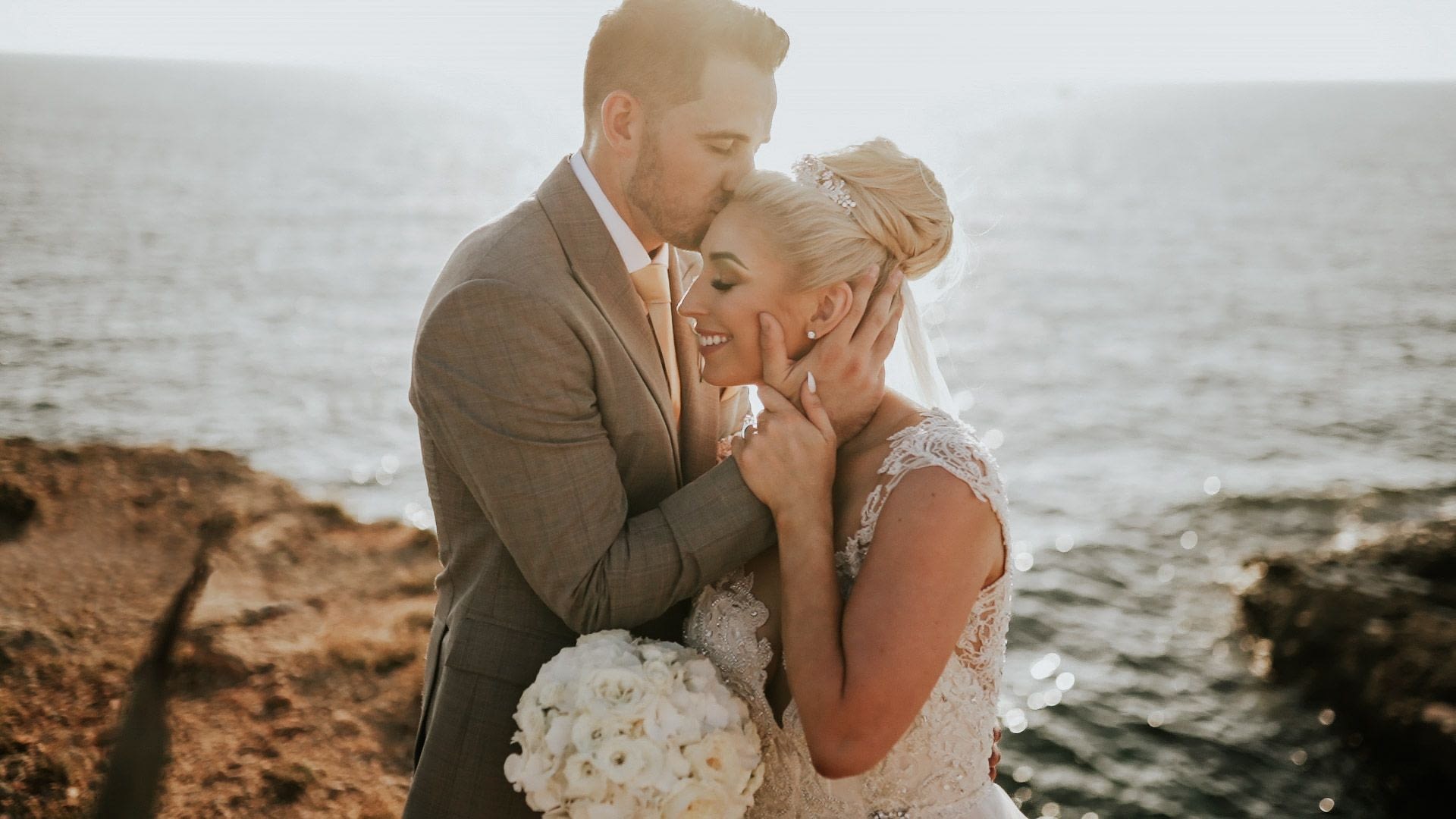 You guys have an incredible talent and you have truly made us the happiest couple. The footage that you have gathered is so special and we couldn't have wished for anything more. We are so lucky to have this footage and we will treasure it forever. You made us feel completely at ease and comfortable on our big day- we couldn't recommend you guys more.Thank you from the bottom of our hearts.
"WE LOVE IT, THE FILM IS SO COOL!"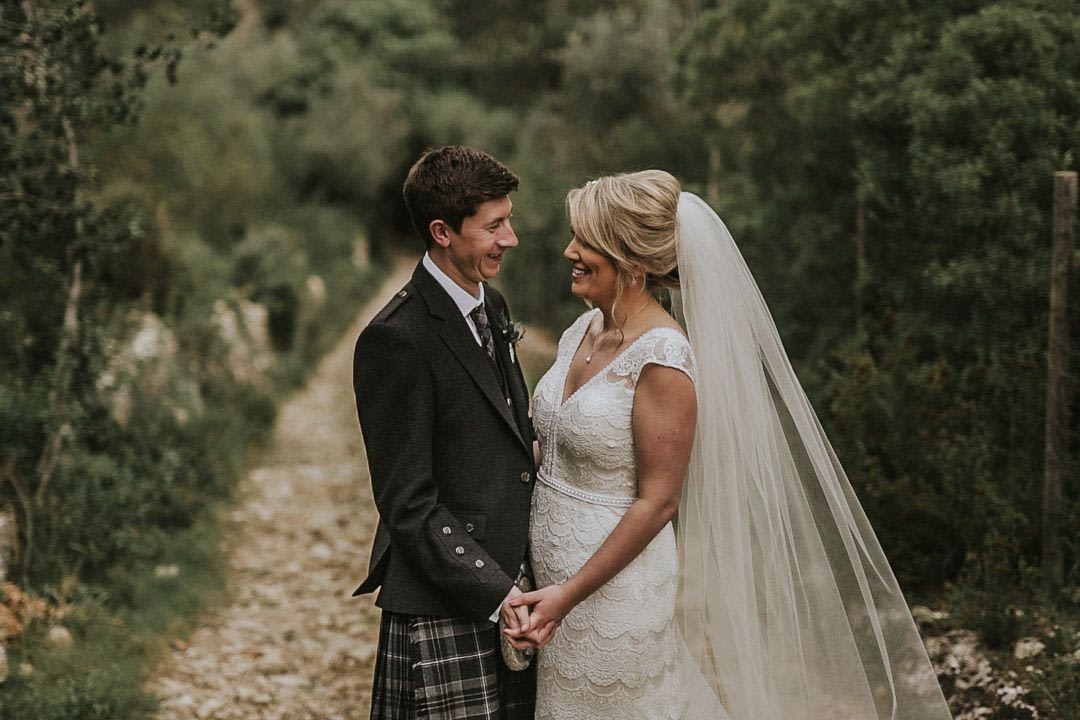 Thank you so much for such a beautiful wedding film!!! We love it!! It's so cool! You both did an amazing job and we can't thank you enough. It was a pleasure having you there on the day (especially in the morning when we were getting ready, it really helped calm our nerves).
"WE LOVE THE VIDEOS AND YOU MADE US FEEL SO RELAX"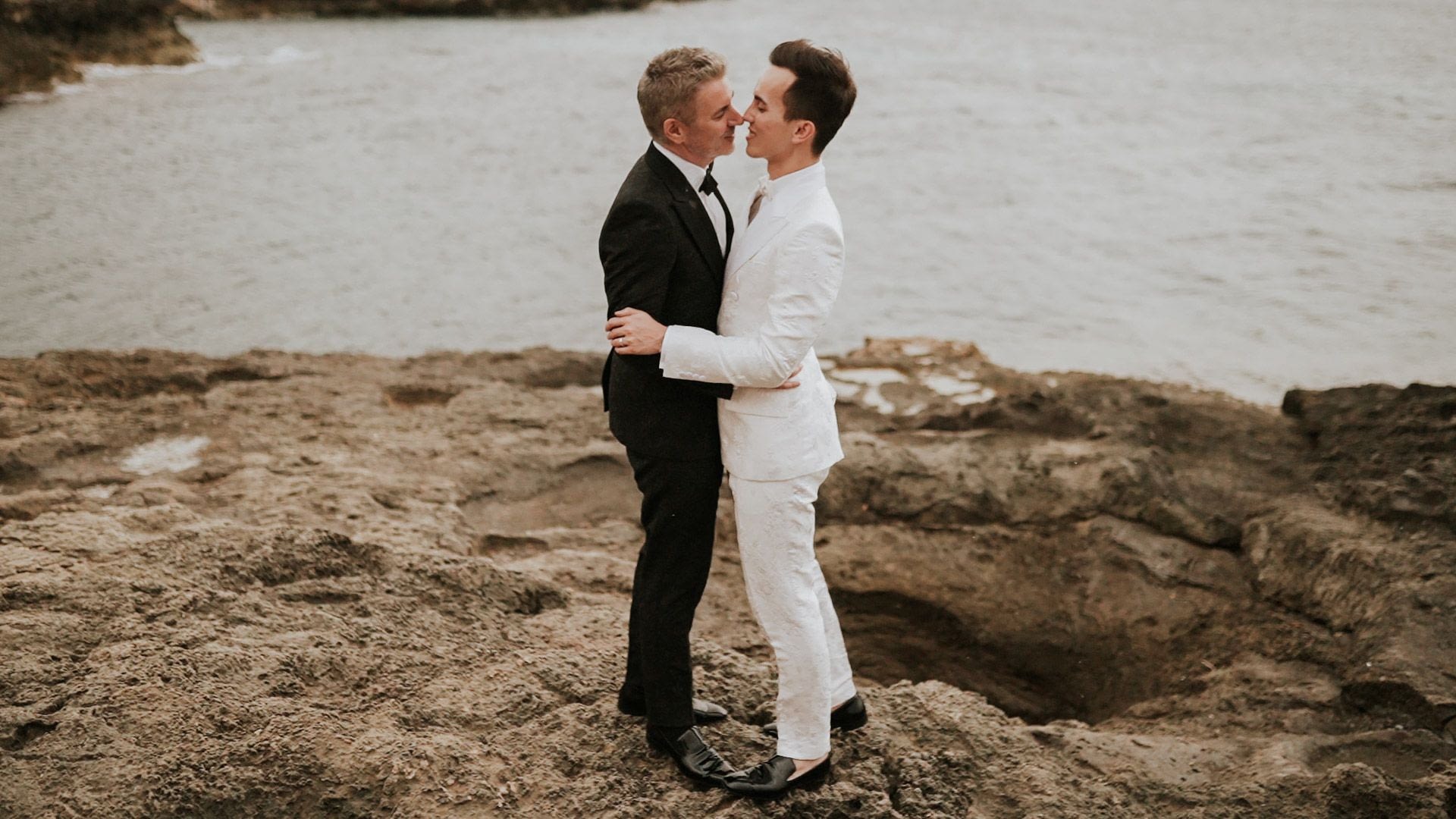 Thank you so much! We love the videos! It was very emotional to watch them and re experience our special day. We loved having you capture our wedding. You both made us feel relaxed and at ease with the camera's and made it a fun experience.
"EXCUSE MY LANGUAGE… IT IS FUCKING FANTASTIC!!!!!!"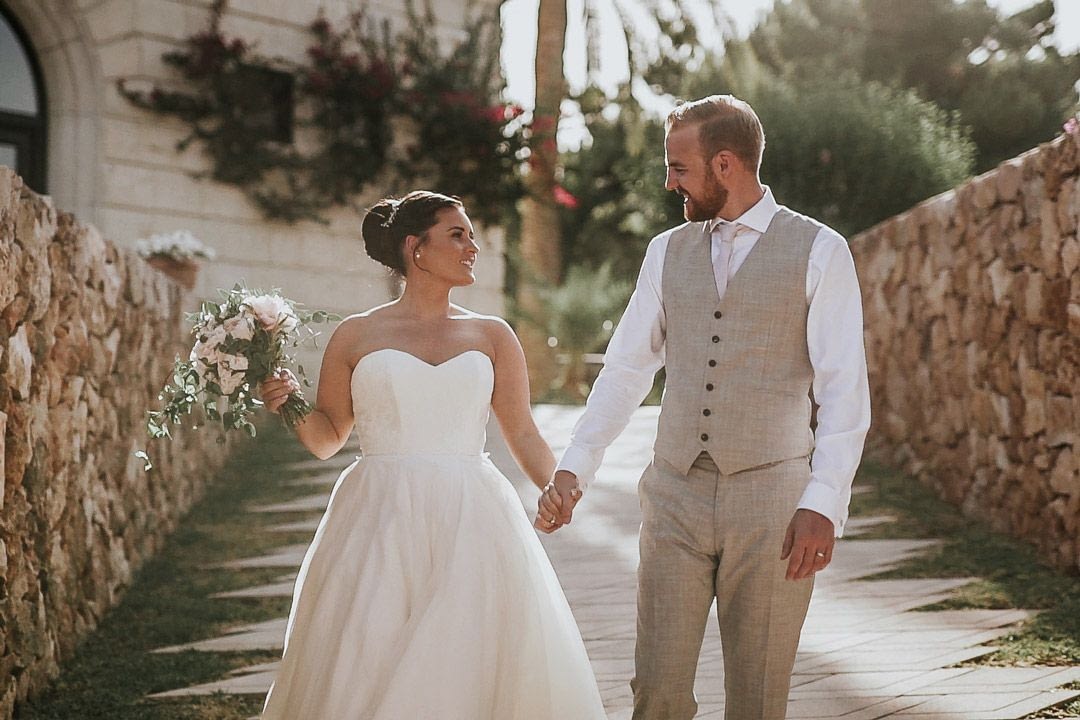 We have just watched the film! Excuse my language… It is FUCKING FANTASTIC!!!!!! We have laughed and cried xxxxxxxxx I had to email you again because I have watched the video about 20 times, I have sent it to my family and friends all of whom are blown away. I wanted to say thank you for an amazing video. You are both amazing.
"OH MY GOD, WHAT A GREAT VIDEO !!!! IT'S SO AMAZING!"
Oh my God, what a great video !!!! it's so amazing! It's so beautiful, we loved it, we are crying our eyes out. How beautiful, really. We are so excited! And such a wonderful memory. We are delighted with you and with this spectacular work, guys. Our most sincere congratulations and gratitude for this wonderful video. We wish you the best of luck and we hope to share with you more moments of our lives.
"I SWEAR THAT WE ARE SPEECHLESS… IT'S WONDERFUL"
Thank you, thank you, thank you! I just never get tired of watching the video! And I will never get tired of thanking you! It's wonderful. We both cried our eyes out... I also want you to know what our family members have said about it: "It is a video worthy of Oscar", "It's so wonderful, can`t stop crying", "the most beautiful video we have ever seen", "stop making us jealous ","simply amazing" and many other things like these... I swear that we are speechless. I'm so full of joy! You are fantastic!
"THE VIDEOS ARE ABSOLUTELY STUNNING! "
The videos are absolutely stunning! Everyone we've shown them to thinks they are incredible. Some of our friends admitted to watching it 3+ times… so they must be good, haha. So thank you both a million times over! You're incredibly talented and we are so lucky to have had the chance to have you document our big day. It was amazing working with you both. I look forward to seeing much more of your beautiful work in the future as well.
"THE VIDEO IS MINDBLOWING, A DREAM COME TRUE"
We´ve no words, it's like a dream come true. We've had heard so many good things about you, but you totally surpassed all the expectations, the video is mindblowing! Thank you for creating such an important memory for us, that someday we will watch with our grandchildren and remember one of the most wonderful moments of our lives. Thank you for being part of our dream and capturing it with such love, quality and attention to detail.
"THE VIDEO IS WONDERFUL, WE LOVE IT"
There is no greater joy than receiving the video by surprise while on vacation, running around like crazy trying to find wifi to download it, haha. We watched it last night and we LOVED it. We couldn't stop laughing and crying because of so many emotions and moments collected in such a wonderful video. Watching the film has been such a beautiful moment to share together, looking back at how magical our big day was and, also, because of you. Thanks from the bottom of our hearts.
""WE COULDN'T HAVE EXPECTED ANYTHING BETTER!!!"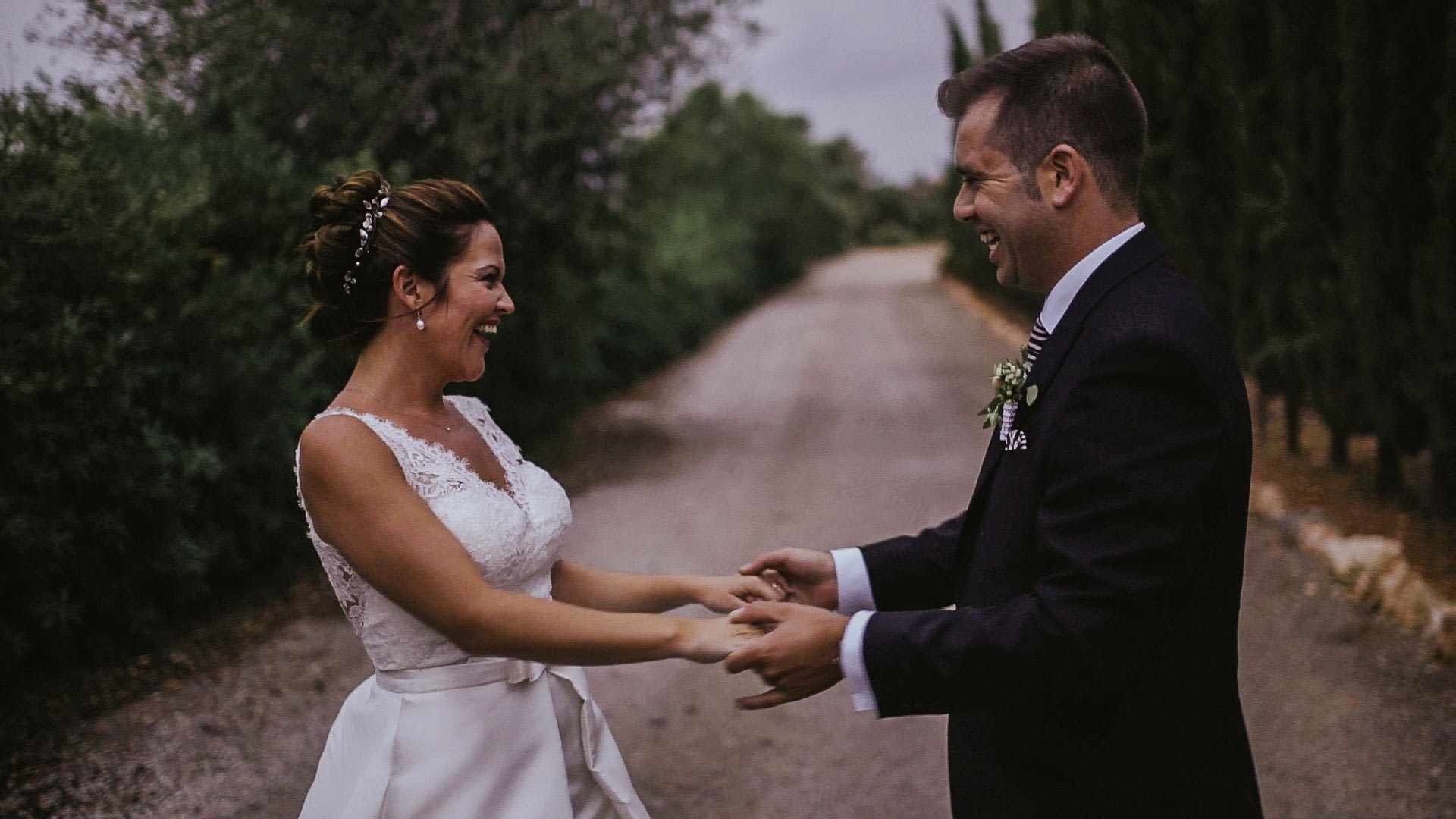 Helloooo there! Such a beautiful video!!! We have no words!!! We couldn't have expected anything better!!! Everything is great: the music, my sister's words, the editing ... even the sun comes out! Really, guys, you are a 10 out of 10!!!